Fits in your white coat,
fits your schedule.
Study for the USMLE Step 3 exam
with AMBOSS anytime, anywhere.
Powerful learning and clinical tools combined into one platform.
Fit studying for Step 3 into your busy schedule with our on-the-go app for physicians. Get both quick clinical answers and a custom study plan built for your precious downtime.
Get to what you need to study and know faster.
1450+ Step 3 questions (and growing)
Ace your exam with our challenging Step 3 questions and curated answer explanations.
Interlinked clinical library
Close your knowledge gaps with interlinked articles for each question.
Test yourself with exam mode
Simulate test-day conditions with our exam interface.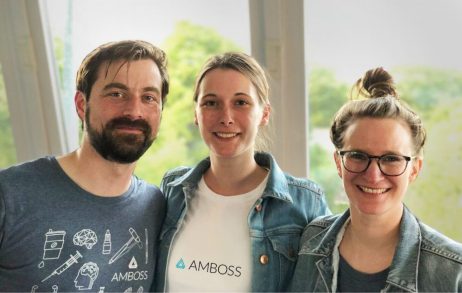 Our questions are harder. But for a good reason.
All our content is peer-reviewed by a team of 50 physicians. And we pride ourselves on our question difficulty. They're written to aid recall and strengthen your clinical reasoning.
Get your companion for Step 3 and beyond
With you for your exams—with you everyday on the wards.