Evidence-based answers to clinical questions.
Smart patient care means immediate answers, right when you need them. Think of AMBOSS as your trusted, more efficient educational and clinical resource platform for medical students and physicians.
Time optimizer: Clinical help in half the time of other tools.
Action-driven content: Confidence in concise and to-the-point answers.
All-in-one resource: Say goodbye to multiple apps and browsers.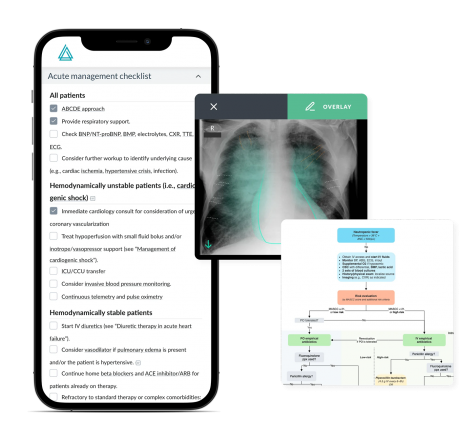 Support for every clinical situation
Acute management checklists
On-call survival guide for Residents
Detailed management steps for patient care
Comprehensive and integrated drug database
Diagnostic algorithms, differential diagnosis, and more!
And are you studying for Step 3?
AMBOSS has you covered with over 1.7K Step 3 prep questions to make sure you ace your last USMLE exam.