Use AMBOSS
Clinician Mode
On The Wards
Whether you're transitioning to residency or already on the wards, AMBOSS is the reference tool you'll need to provide patient care with confidence. Make your next shift easier with our drug dosage guidelines, clinical calculators, acute management checklists and our On-Call Survival Guide. Learn more about AMBOSS Clinician Mode below and try it out for free:
Create an account and verify your email
Select 'Doctor, resident or fellow' in your profile information
Start the 5-day free trial and succeed on the wards with AMBOSS!
Login to your AMBOSS account
Go to 'profile' in your account settings
Activate clinician mode and use it on the wards
Thrive With the
On-Call Survival Guide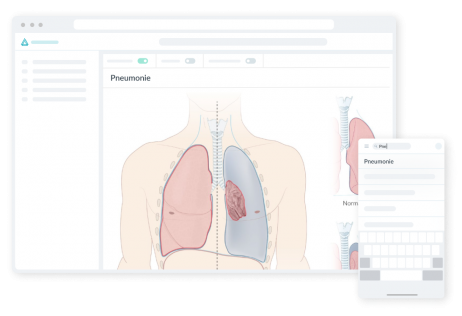 Find a Clinical Companion
in the Knowledge App
Search medical knowledge in seconds. At the point of care, you've got a clinical decision support tool that works even offline.

Download them for free: